Leveling Lift Kits
Leveling kits are the most popular lift kits for fitting larger tires. They normally add a couple inches to the front, so you can step up the tire size. Leveling kits are not designed to lift the entire body. It will level the front so it's even with the rear, so there's no rake. These kits are typically the most affordable and simplest to install.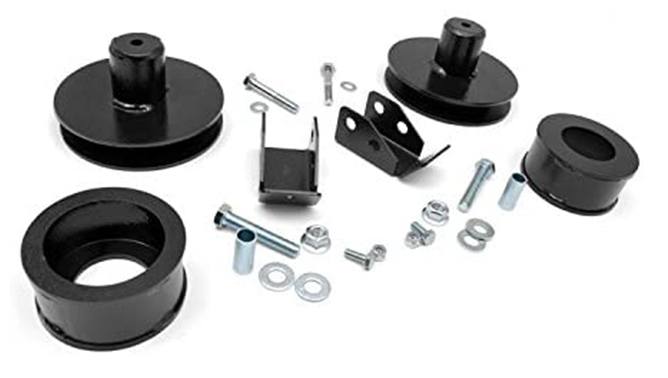 Example of some leveling kits that we offer: https://idspeedshop.com/search/?query=leveling
Body Lift Kits
Body lift kit will lift your vehicle's body a few inches from the chassis. This is a popular option among off-road enthusiasts as you can increase tire size, as well as allowing for more clearance. This option is more affordable than a suspension lift kit. A body lift will typically include body spacers, strap brackets and they may include front and rear bumper brackets. Not all vehicles have the option for a body lift.
Examples of body lifts: https://idspeedshop.com/search/?query=body-lift
Suspension Lift Kits
There are various types of suspension lifts, mainly dependent on the type of vehicle, as well as the complexity and use. Coil suspensions. leaf spring suspensions, all require different styles of suspension lift kits. There are also some suspension lifts designed to increase ground clearance and to fit larger tires, but no increase in suspension performance.