The Edge Insight CTS3 Monitor is our most popular Digital Gauge and Monitor designed for all makes and models, both gas and diesel. The monitor is most popular with the diesel trucks, as it monitors all the important parameters for towing, daily driving, and troubleshooting.
The Edge Insight CTS3 (the CTS stands for "color touch screen") is the latest
generation in in-cab digital monitors.
The CTS3 is the successor to the discontinued CTS2 Monitor. Since the beginnning,
Edge has dominated the monitor market for more than a decade.
Each CTS3 ships with the appropriate OBD-II to HDMI cable, USB cable, the monitor
itself and a windshield mount. By plugging directly into the OBD-II port, the CTS3 can
display virtually every parameter your vehicle's manufacture monitors for engine and
transmission control.
The Edge Insight CTS3 can be paired with other Edge products to offer even more
capabilities. You can pair the CTS3 with EGT Probes, Back Up Camera, Lighting,
switches, as well as the Edge Pulsar line of Tuner's. The CTS3 also can control various
accessories on your truck by acting as a switch and relay. Aftermarket lighting, air
compressors, and other accessories can switch with the EAS Power Switch. This EAS
switch makes accessory installation easy with less holes in the dash and wiring.
As mentioned above, EGT (exhaust gas temperature) is very common with diesel
engines. Edge's EAS EGT kit allows the end user to monitor EGT on the screen of the
CTS3. This kit is sold separately from the CTS3 and includes an EAS starter cable, a
thermocouple EGT probe and a 15-inch lead.
Mounting your Insight isn't an issue, as there's a lot of solutions specific to the most
popular vehicles. Here's an example for the 2017-2021 Ford Powerstroke.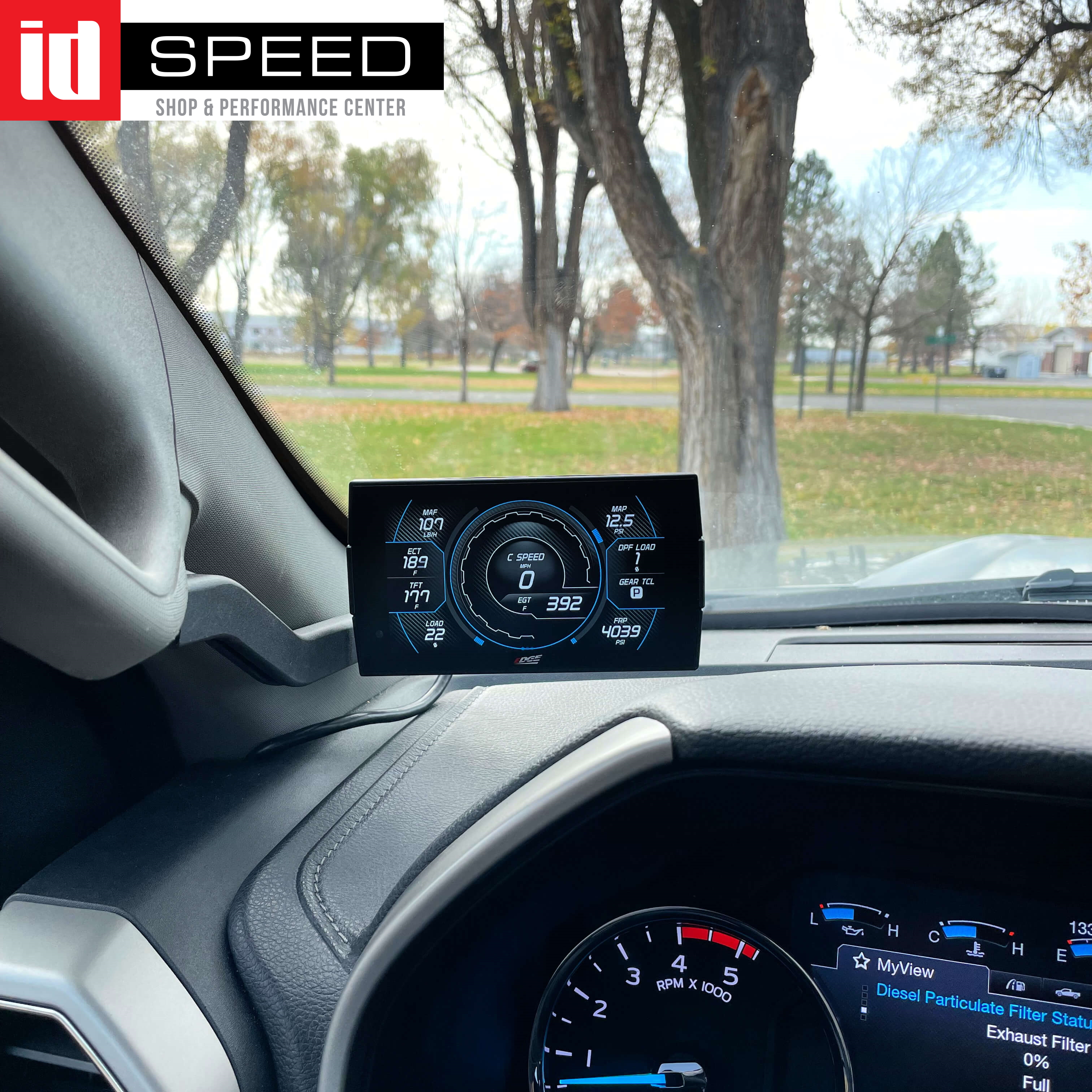 Below are the specs:
SPECS
5 Volt Data Logging Inputs
Yes
Alerts and Records
Yes
Auto Dimming Screen
Yes
Brand
Edge
Check Clear DTCs
Yes
Color Touch Screen Display
Yes
Data Logging
Yes
Expandable Accessory System Compatible
Yes
In Cab Monitoring
Yes
Performance Tests
Yes
Product Type
In-Cabin Monitor
Video Capable
Yes
Wi-Fi Updates
Yes
UPC
Part Number

Edge Insight CTS3 :84130-3

Edge Powerstroke Mount: 18601

Edge License Plate Backup Camera: 98203


EAS Data Logging Kit: 98618

EAS Power Switch: 98609