Are you looking for a performance boost in the throttle delay on your vehicle. The pedal commander is the deal for you. This electronic controller is the best solution to reduce the throttle delay on your vehicle.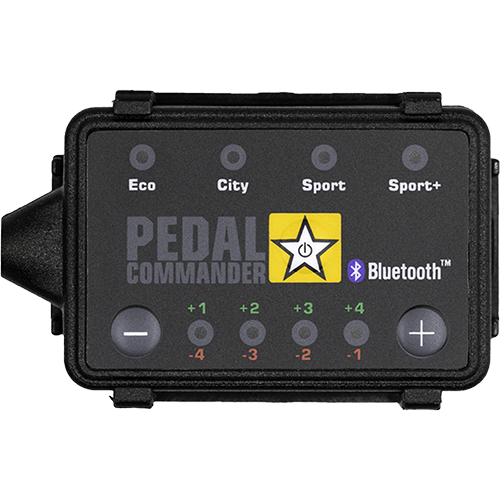 What does the pedal commander do?
The pedal commander will boost your vehicles response & increase acceleration rate by changing the input/output of your accelerator pedal %. With over 36 different driving settings to choose from, you can achieve the perfect amount of response for every day driving or even sportier feel for those weekends.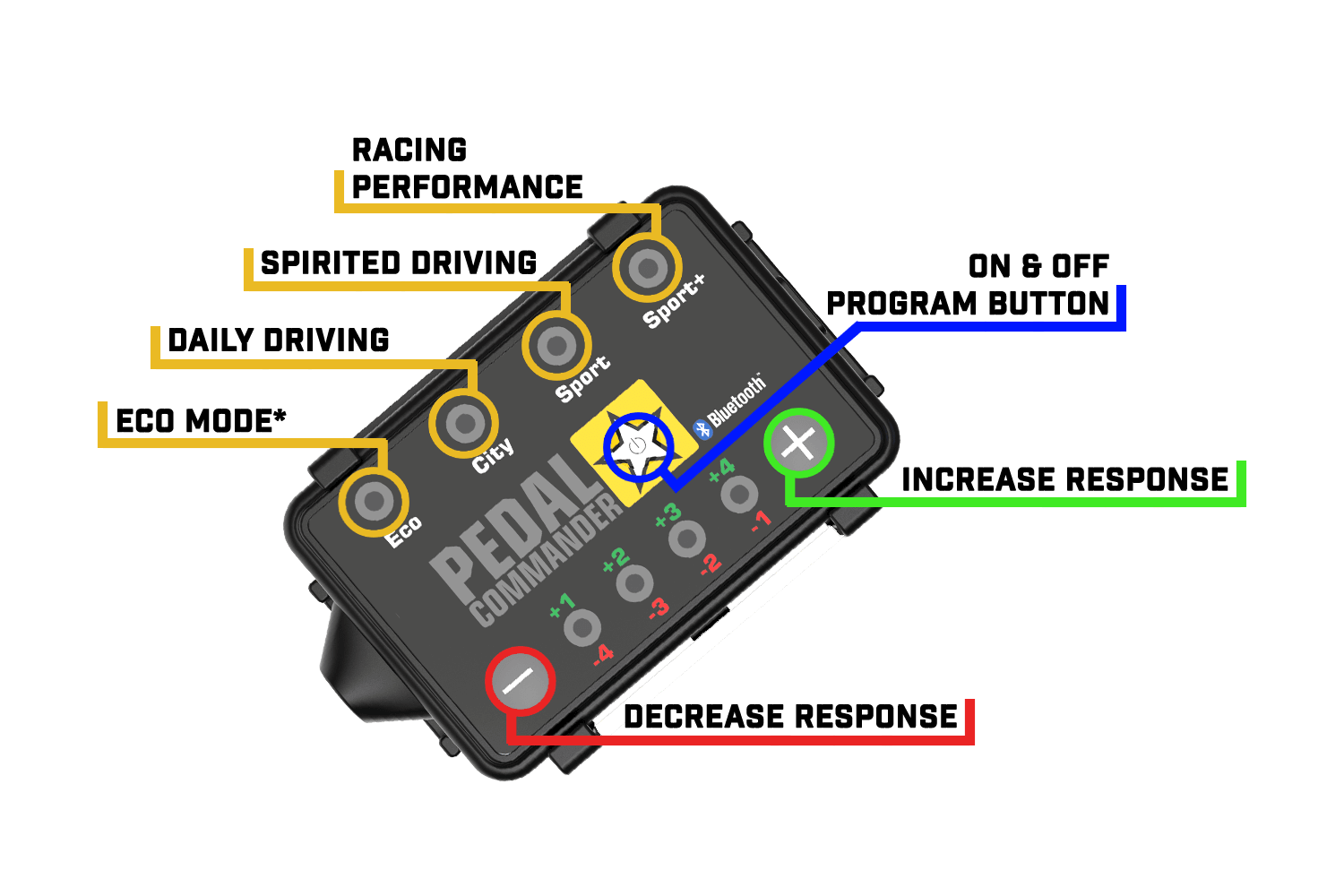 How does the pedal commander work?
the Pedal Commander plugs in line with the factory accelerator pedal position sensor and the vehicle ECU. It then takes the input signal and amplifies it based on the driving mode selected. The Pedal Commander will allow to control the throttle map by opening the throttle % faster and at a lower pedal input. Pedal Commander gives you the ability to have full control over the vehicle can perform and how much response is given. One key feature is now you can control the pedal commander via Bluetooth by downloading the PC app. You can tuck the pedal commander control pad away for a sleek look inside your vehicle.
3 Top NEED to know factors
1. The pedal commander does not void your warranty. It does not set a flag in your vehicles ECU so the dealer ship will never know you had installed.
2. Easy Installation. The pedal commander generally will install in 10-15 min. It is a simple plug and play device. No need for cutting/splicing wires.
3. 2 year unmatched warranty. Aside from its 14day satisfaction guarantee. The pedal commander is backed by their 2 year warranty of any defects in craftsmanship.
Click here to get your pedal commander today.