We had the pleasure of installing Mishimoto's intake for the Ford F-150 Ecboost 2.7L and 3.5l Trucks. Installation was a breeze, it took us about 30 minutes with basic hand tools. Anyone can do this at home, whether outside or in a garage.
Check out the video at the bottom of this article for a visual representation of the installation.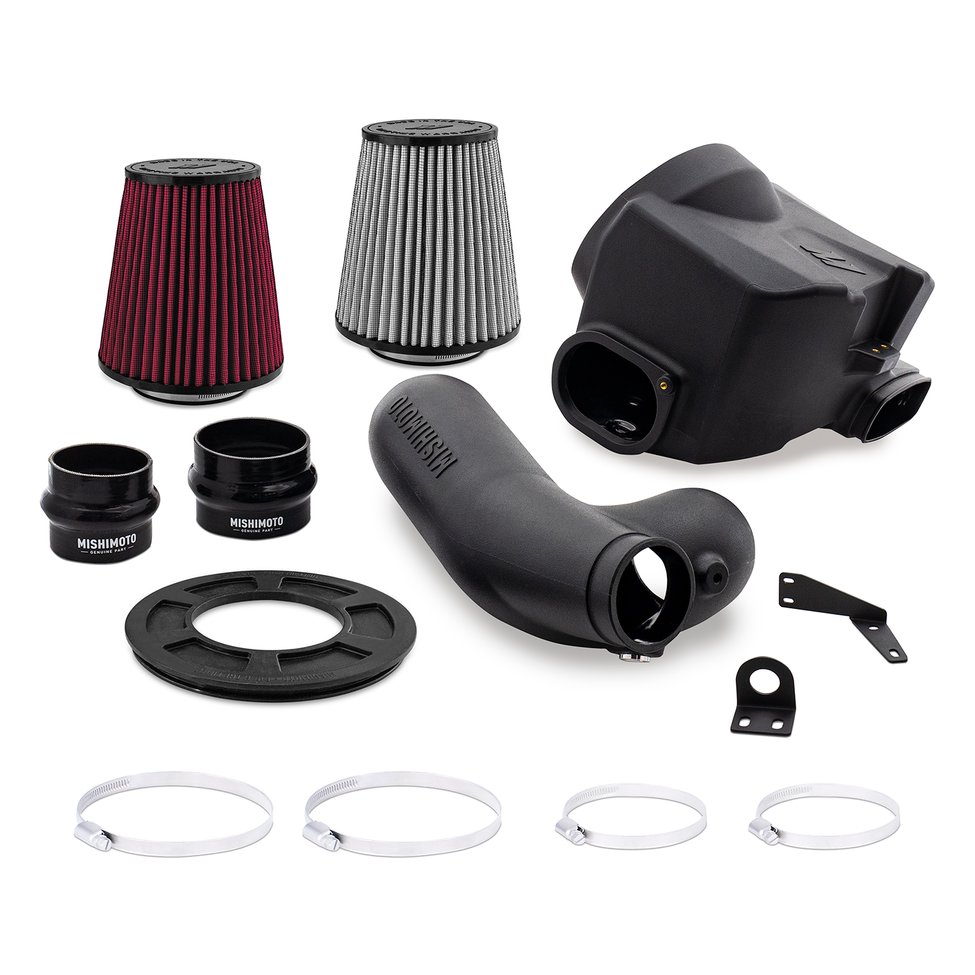 Once you receive your box, it'll include the following:
(1) Precision Rotational-Molded Intake Tube

(1) Precision Rotational-Molded Airbox
(1) High-Flow Air Filter (Model #4578 or #4578DW)

(1) Air Filter Grommet

(2) Silicone Couplers

(4) Worm Gear Clamps

Mounting Brackets and Hardware

Mishimoto Lifetime Warranty
This innovative and simple bolt-on design draws cool air from the front of the vehicle, as well as
the side. It's not from the wheel well or heat from the manifold, where some "filter on a stick"
intakes draw most of their airflow.
Removal:
1. The first thing we always recommend on any part install under the hood is to remove the
battery cable. This will ensure there's no accidental welding of your tools to the battery, sparks,
burns, or burning up your computers.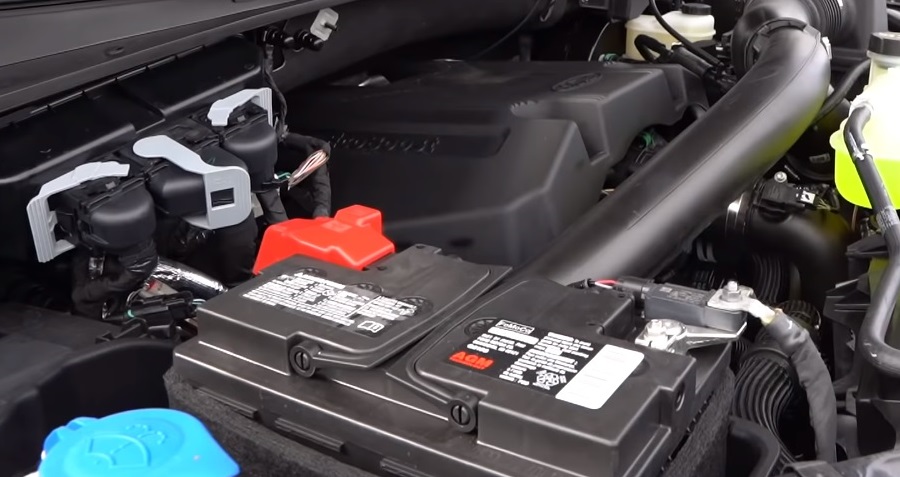 2. Next up, unplug and unscrew the air intake sensor. Put the sensor in a safe place, you'll need it
again in about 20 minutes.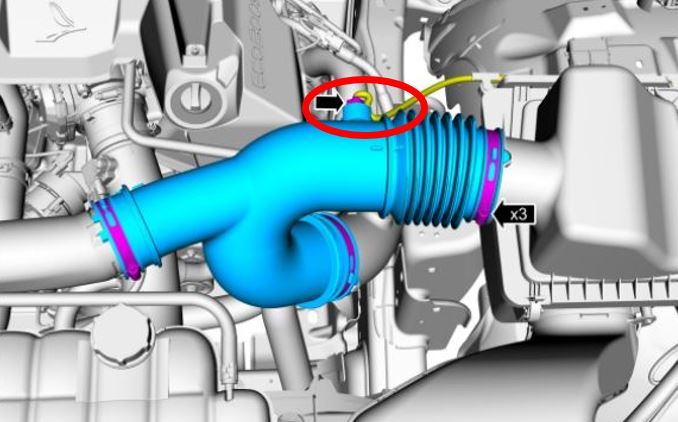 3. Loosen the clamps, unclip lower airbox, remove the filter element, Merge(Y) pipe, and upper
airbox.

Installation:
4. Next up Install the two brackets and the two pegs onto the Mishimoto Airbox.

5. Install the couplers and clamps onto the new Mishimoto Y Pipe.
6. Assemble the Mishimoto larger rubber grommet, air filter, and Y pipe into one large assembly.

7. Install the factory air induction scoop onto the Mishimoto air box.

8. Install intake sensor, and plug into the Y pipe.

9. Install the Mishimoto Air box.
10. Install the Mishimoto Y pipe assembly to the couplers and tighten clamps.
11. Align the front intake pipe/filter/clamp. Inspect coupler and filter/housing alignment, then
tighten
12. Inspect your installation. Check all of the hose clamps,make sure they are snug, without
overtightening. Check sensor installation and plug. If everything is ok, connect the battery and
enjoy the extra power and efficiency.

Mishimoto Cold Air Intake with Oiled Filter